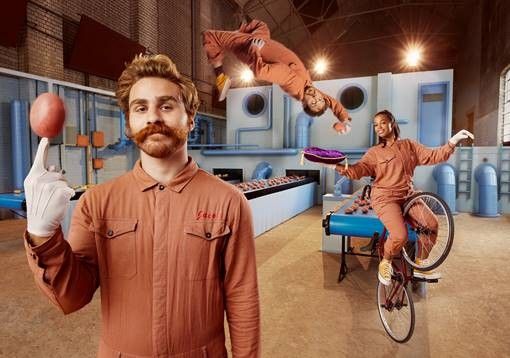 Food processor Albert Bartlett is launching a new national advertising campaign capturing its brand-new theme 'Make It Extraordinary'. The advert includes a fantastical representation of the potato picking line and features world-class acrobats to demonstrate the five-star treatment that every one of Albert Bartlett's potatoes receives.
The campaign will also be supported with cinema, digital and social media advertising, marking a multi-million-pound investment by the brand.
The Albert Bartlett brand continues to go from strength to strength with its potato products being purchased by one in five of all households across the UK. It's frozen offering is now the UK's fastest-growing major frozen potato brand. Albert Bartlett is further investing in the brand this year with the launch of the feel-good advertising campaign which aims to capture the imaginations and hearts of the nation.
The 'Make It Extraordinary' campaign represents Albert Bartlett's playful charm and personality, capturing its essence, character and wit. The brand prides itself on its bold
and unique spirit which is what the new campaign embodies.
To celebrate the launch of the 'Make it Extraordinary' campaign, Albert Bartlett will be running a challenge across Instagram and Tik Tok judged by Jacob, with the top prize being an extraordinary trip to London to meet Michel Roux Jr at his restaurant, Le Gavroche.
Michael Jarvis, head of marketing at Albert Bartlett, said: "The team has made Albert Bartlett's obsession with product quality into the focus of the advert, in a bold and humorous new direction for the campaign. Alicia, Dylan and Jacob leap, tumble, and juggle through the process of selecting, washing and drying not just good, but extraordinary potatoes to make it into Albert Bartlett bags.
The resulting adverts and integrated activity around them are unlike anything else in the category  and we are very excited to see the whole project coming to life."