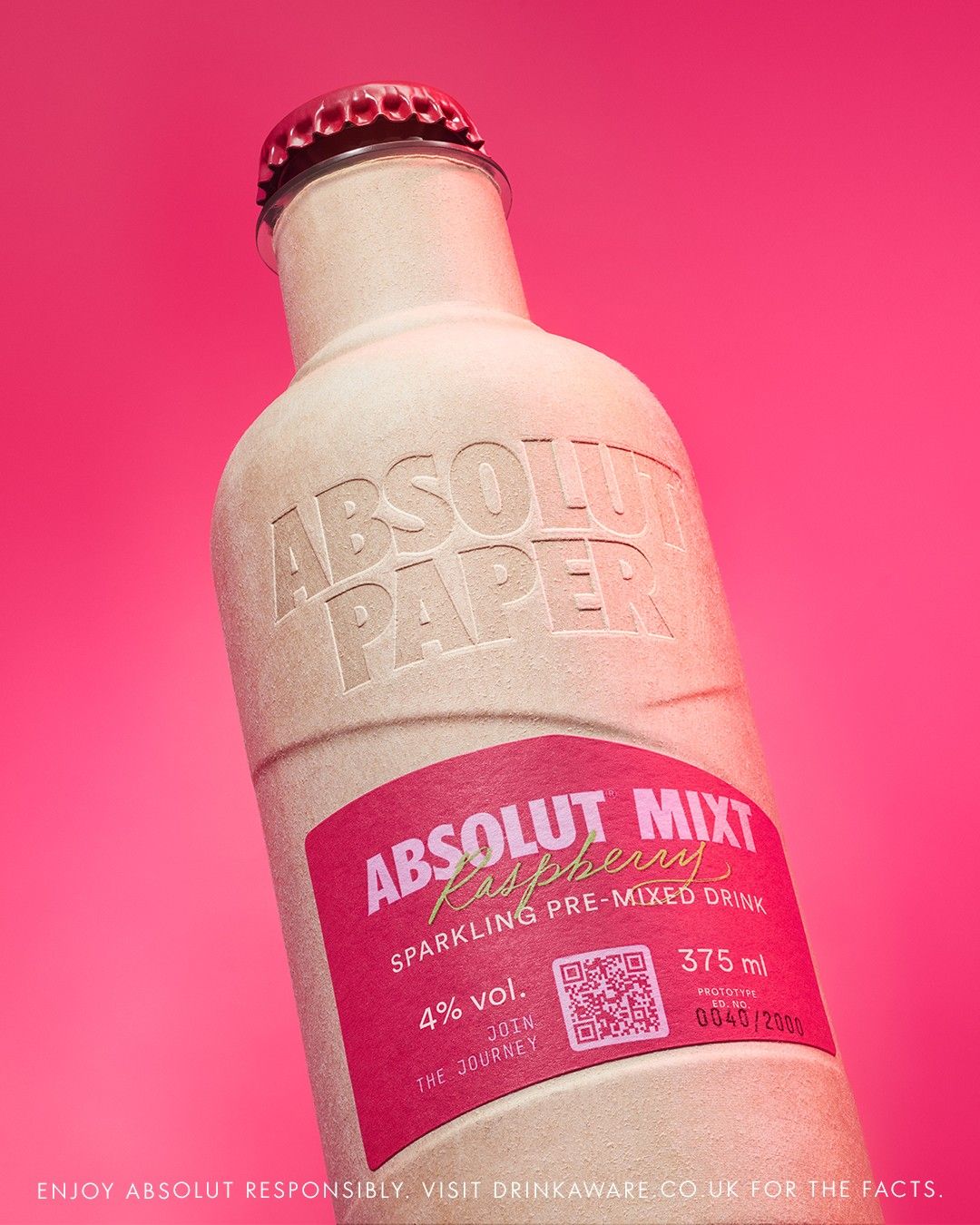 Absolut vodka will be rolling out a prototype Absolut Paper Bottle from 25th January, initially in both the UK and Sweden. The prototype is the brand's first step to achieving a fully bio-based bottle able to contain spirits, and Absolut will begin by testing an initial batch of 2,000 bottles amongst consumers.
The prototype is made up of recyclable content – 57 per cent paper and 43 per cent recycled plastic – with the plastic making up a thin layer within the bottle that can be successfully recycled after use. The normal Absolut glass bottle uses 47 per cent recycled glass, which is world class when it comes to clear glass, and Absolut reuses almost one third of all clear glass recycled in Sweden.
The project is a collaborative initiative with the Paboco® pioneer community which includes a number of industry leaders in the FMCG sector. With the aim of driving sustainable innovation in the bottling industry, Absolut and the Paboco® partners seek to challenge the mindsets of both consumers and players across the spirits industry, by creating a sustainable alternative to traditional methods of packaging.
"Absolut understands the crucial role we must all play in having a positive impact on the environment," said Marnie Corrigan, Brand Director at Pernod Ricard UK. "Lasting change takes time and the paper bottle explores alternative materials as part of our journey towards a sustainable future of packaging. In our passion for progression, we are proud to continue our long-standing support and collaboration with the creative industries through commissioning one-of-a-kind bottle designs from rising creatives from across the UK."
Vodka remains the top Spirits category in the Off-Trade and has been back in growth for the last eight months . Over the last 12 weeks, Absolut has grown +36.9 per cent in value , more than twice the rate of total category growth.