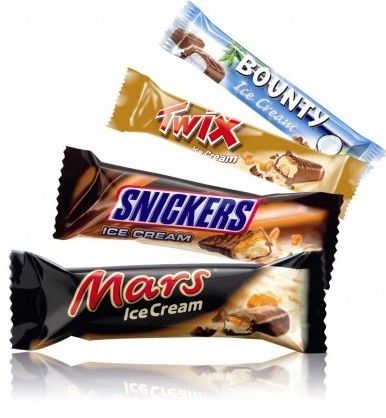 Mars Ice Cream has announced a record year of sales performance.
With the total ice cream category growing at 25 per cent, Mars Ice Cream sales are outperforming the market and growing at  57 per cent. All products, singles, multipacks and tubs, have contributed to this growth within major multiples, convenience, symbols and independent retailers.
Within the ice cream category, confectionery brands are playing a key role and are driving category performance. Confectionery-branded ice creams are now worth £132m, accounting for 11 per cent of all sales. Mars Ice Cream has also outperformed the category here with 38 per cent growth, versus 21 per cent, driven by its well-known brands.
"Over the past year, shoppers have adopted ice cream as part of their regular shopping basket and there are no signs of this trend slowing," said Michelle Frost, general Manager at Mars Chocolate Drinks and Treats. "With more regular consumption than ever before, we retain the position as the fastest growing ice cream manufacturer in the UK, outperforming the category in every single channel and format!"
The UK's top-ranking ice cream bar Mars and Snickers Ice Cream Bars continue to be bestsellers, and are also available in a multipack format, while Mars, Snickers and Maltesers are also available in Tubs.
The line-up of confectionery favourites in a single ice cream format also includes Maltesers Ice Cream, Bounty Ice Cream Bar, Skittles Cooler, Skittles Sour, Mint Maltesers Ice Cream, Snickers Ice Cream Bar, Snickers Crips Ice Cream Bar and Twix Ice Cream Bar.