Boost Drinks, created in 2001, is an independent UK company offering a huge portfolio of products across four functional drinks categories; energy, sport, protein, and ready-to-drink iced coffee. Following on from Boost's extensive Corporate Social Responsibility (CSR) work last year, the brand has this year been focussing on encouraging change in the community by supporting individuals, groups and organisations that make a real difference to those around them.
To celebrate the brand's 20th birthday in 2021 and in the hopes of giving back to a retailer in the community, Boost Drinks offered Boost stockists the chance to win a £20,000 cash prize, to help support their business and those close to them.
The lucky winner of the prize was Julie Kaur, owner of Jules Convenience Store in Telford for 32 years. Since winning the prize, Julie has used the money to help key members of her neighbourhood, following on from the challenges faced by them due to the pandemic and giving back to the elderly community, the Windrush Group, children in the area and the council among many others.
Key things the fund has helped Julie to do:
Supporting the local elderly and Windrush communities through re-instating and maintaining their local meeting groups
Julie was able to place a bike stand and social meeting point outside the store as well as installing bleed control kits for emergencies
Two rugby players were supported in the area as well as work encouraging young girls to get involved in football
A Santa Fayre and Jubilee party were both hosted for the locals, uniting the community for fun social occasions.
Here, Julie explains what the process was like, and how the fund has helped her and those around her:
Following research in the community, we worked with a local volunteer to put together a business proposal for a community café. Sadly, whilst we were preparing to put the case forward, an independent café opened in the premises we had hoped for. Still having the community as a priority, we knew we couldn't lose focus, and put a plan B into action – applying for The Boost 20th Birthday Fund.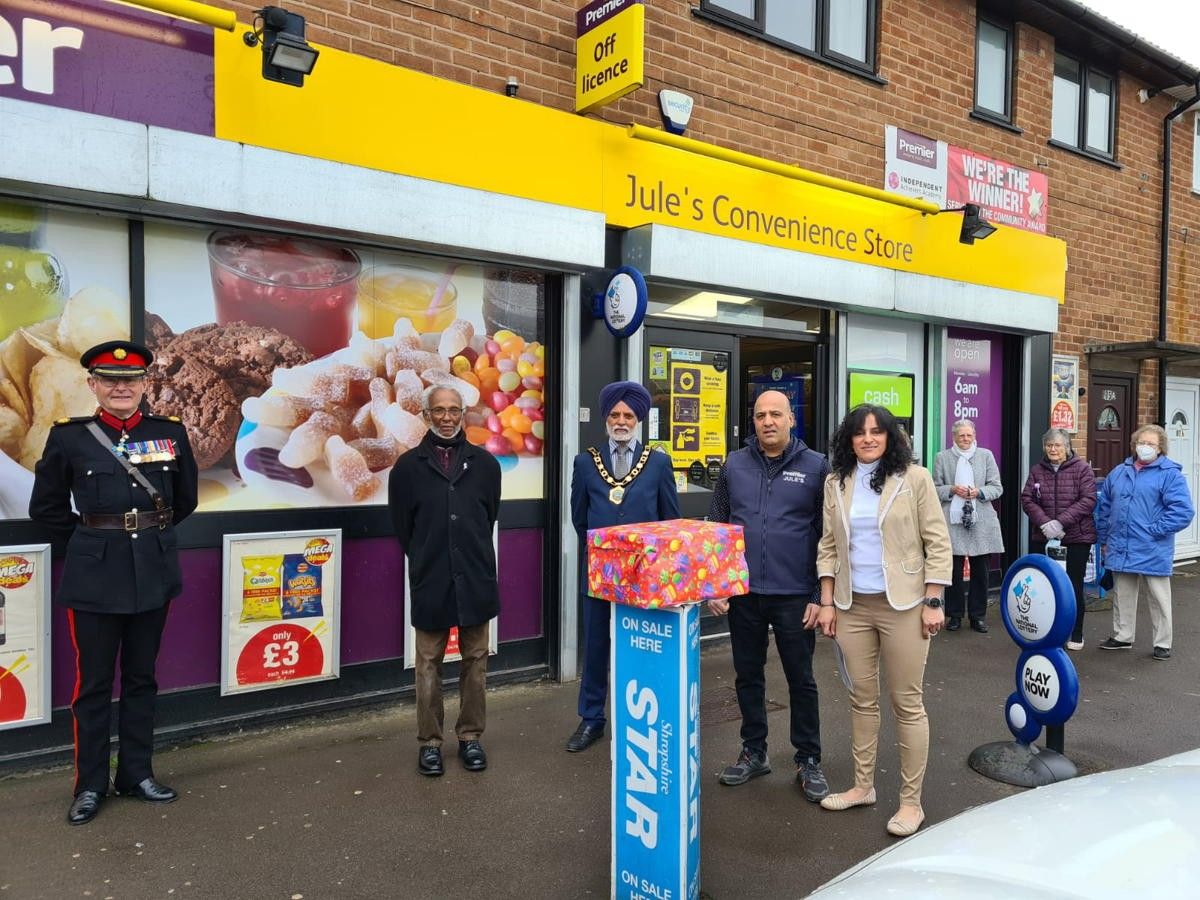 The process was relatively easy and involved gathering a range of ideas from our audience. We noted these down and utilised four volunteers and our in-store team to see what was feasible, then put our case forward. In all honesty, it was overwhelming to win such a generous amount of money. It came as a massive surprise because everyone that applied for the funds had reason to win. We couldn't wait to share the news with the community, and it was great to have some positivity in store following the difficulties of Covid-19.
Our priority was to keep the elderly in the area feeling loved over the festive period so on Christmas Eve we visited those in need with a Boost goodie bag full of chocolates, cakes, and a Christmas candle. We also managed to support the Windrush group, supplying them with fortnightly refreshments and covering their meeting room hire for a whole year! A lot of these people had been isolated during Covid-19 and it felt of the utmost importance to keep their community groups up and running, as a source of happiness and solace for them.
We placed a bike stand outside the store to encourage people to meet, have a coffee and chat, in the hopes of strengthening relationships and building friendships for those around us. In addition, we installed three bleed control kits in local venues for emergencies, hosted a Christmas Fayre complete with a Santa Clause for the children, sponsored a male and female rugby player in the local area for the Telford Hornets Rugby Club and provided football bibs for local young girls to encourage them to get into sports.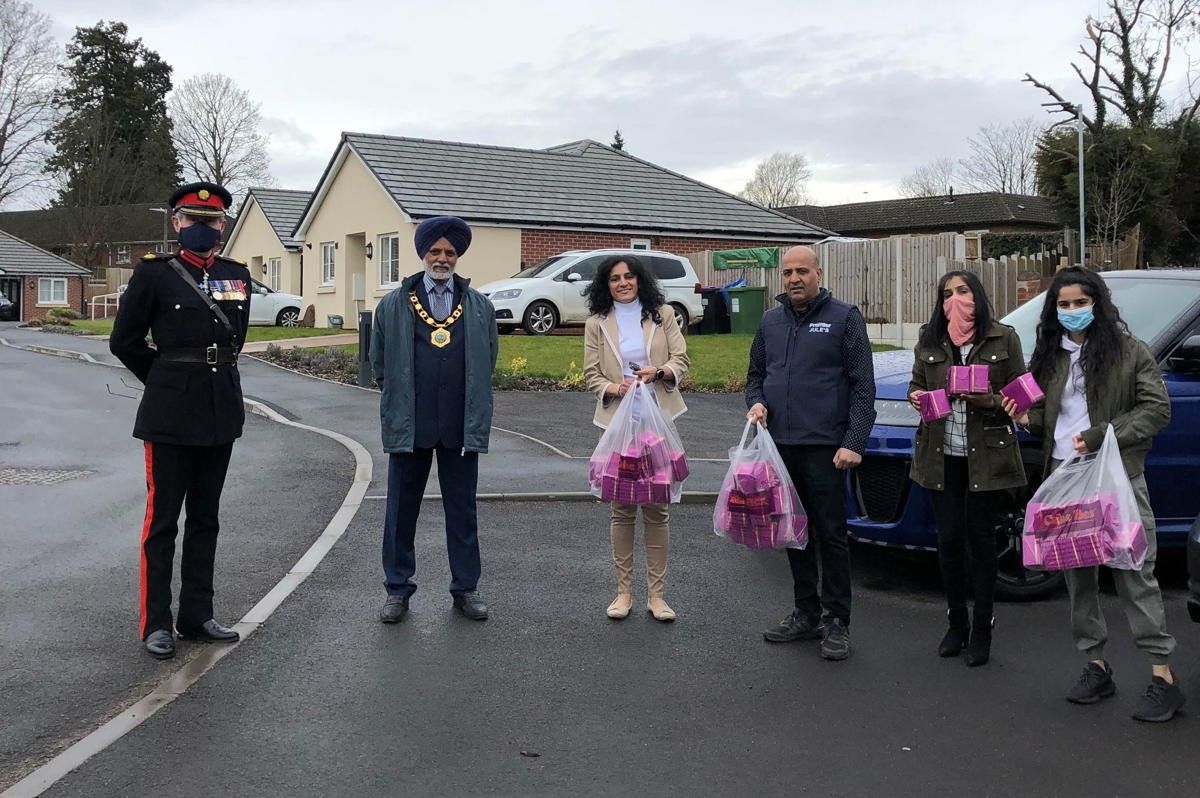 On my 50th birthday, we hosted a Jubilee party for the elderly residents in the area, with over 50 people attending for tea, coffee, and cake. The Lord Lieutenant of Shropshire and the Mayor of Telford cut the Jubilee cake, we finished the day off with fish and chips – I couldn't have asked for a better birthday! We're now working with Telford and Wrekin council for their Safer Stronger Partnership, helping deliver self-defence class in the local area, in the hopes of keeping our community strong and safe.
Winning the competition and working with the local organisations has made such a difference. Hearing people thank us for the support we've been able to give them means so much and has meant we've built connections with the local schools, football clubs, Windrush communities and places of worship. More organisations have now come forward for help, and it's so rewarding being able to offer the much-needed support to other people.
The £20,000 was won by us, but the real winner is the difference it's made to so many walks of life.