Dairy remains an indispensable daily-use category, with the majority of purchases occurring through convenience channels or neighbourhood independent stores from morning till dusk.
However, retailers nowadays face the challenge of balancing their product assortment by stocking a variety of both traditional milk and alternative dairy products across different categories to effectively drive sales.
"The dairy industry has experienced a revolution with the introduction of plant-based alternatives that have taken the UK market by storm and gained mainstream popularity," says an independent store owner from London. "Innovations in plant-based milk, such as coconut oat milk, hemp milk, spelt milk, rice milk, pea milk, almond milk, coconut milk, cashew milk, soy milk, sesame milk, flax milk, pistachio milk, walnut milk, macadamia milk, banana milk, hazelnut milk, quinoa milk, and potato milk, have become incredibly common. There is a growing demand for plant-based dairy products among my regular customers."
The impact of inflation is negatively affecting retailers. Domestically, high price inflation has suppressed the demand for dairy, causing consumers to purchase less.
"Inflationary pressure is significantly impacting the food and drink industry this year," says Heloise Le Norcy-Trott, group marketing director of Lactalis UK & Ireland. "When consumers face higher prices, they tend to cope by trading down to cheaper products, switching retailers, buying more on promotion, or simply buying fewer items."
Daily delights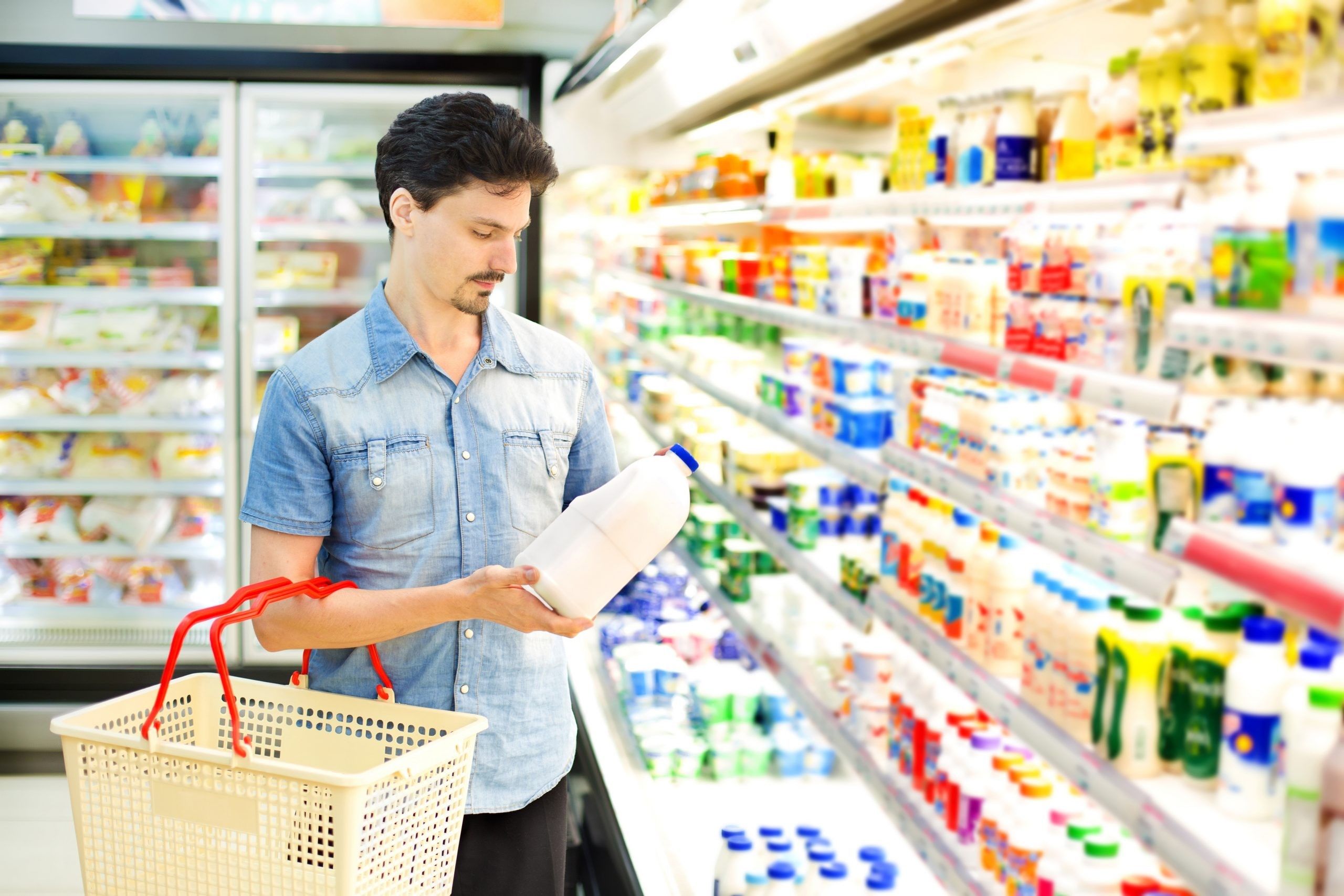 The dairy products aisle offers a wide range of options, including milk, cheese, yogurt, butter, and cream. In the UK, milk is predominantly available in three main varieties based on fat content: skimmed, semi-skimmed, and whole milk. Among these, semi-skimmed milk is the most popular, accounting for 63 per cent of all milk sales, followed by whole milk at 27 per cent, and skimmed milk at six per cent.
British cheese varieties such as Cheddar, Red Leicester, Mozzarella, Halloumi, and Brie are widely available and the market also offers a variety of butter and margarine brands
For those seeking plant-based milk options, some of the top brands in the UK include Lilk, Sproud, Oatly Oat, Rude Health, Califia Farms, Innocent coconut, Plenish, Jord oat, Dug, Rude Health, Borna, and Alpro. These brands offer a range of plant-based milk alternatives to cater to diverse dietary needs.  
According to data from research firm Nielson, plant-based milk sales have continued to rise, reaching a total of £276.2 million in 2022, with a 24 per cent growth between 2020 and 2022. The total unit sales for plant-based milk increased by 17 per cent, while plant-based cream, although a smaller category, experienced rapid growth of 49 per cent during the same period.
In contrast, conventional milk unit sales decreased by six per cent during the same period. Plant-based milk prices were less affected by inflation and price increases in 2022, with only a six per cent increase, while conventional milk prices increased by 21 per cent. Plant-based milk held a seven per cent market share of the total milk category in 2022.
"Top dairy brands have always focused on improving the nutritional value of plant-based products to meet the evolving customer needs," says Santhosh Varkey, a software engineer and vegan food customer from Leeds.
Cheese balance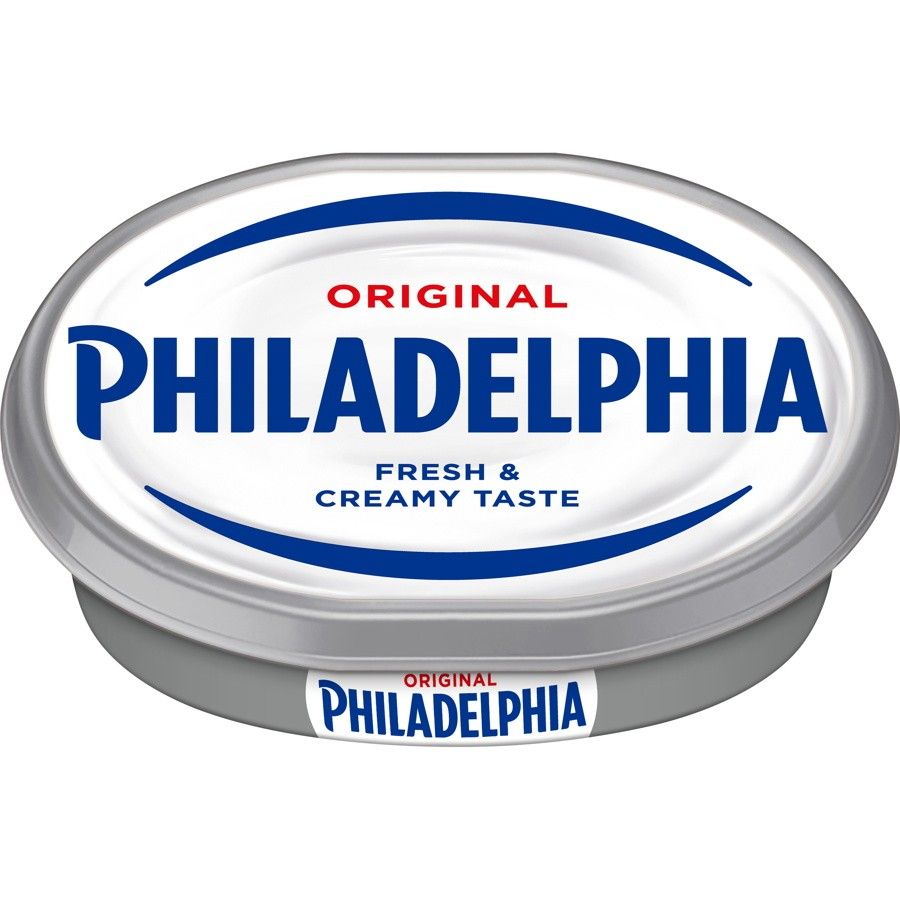 Despite the challenging economic circumstances of the past year, the cream cheese category, including cheese snacks, grew by 2.3 percent, indicating shoppers are still invested in this category.
However, in light of these circumstances, shoppers are seeking superior taste and quality when spending their money on these products. A recent industry survey shows that 67 per cent of people prefer buying fewer amounts of their favourite snack brand rather than opting for a less expensive generic alternative.
Susan Nash, trade communications manager at Mondelēz International, affirms that their brand Philadelphia has been meeting consumer needs for over a century, earning trust and love as a brand known for its fresh and creamy taste. "As the number one cream cheese brand in the UK, Philadelphia offers a strong range of flavors, fat levels, and formats. Shoppers can enjoy the delightful soft white cheese on its own with original or paired with exciting accompaniments such as Sweet Chilli, Chives, Salmon, Garlic, and Herbs."
Similarly, Mondelēz International's another brand Dairylea holds the top position as the number one processed cheese brand in the UK. With products in the Spreads & Portions, Slices, and Snacking segments, Dairylea caters to a range of consumer needs.
"Being an iconic staple since 1950, the brand finds its place on one out of two UK families' shopping lists," adds Nash. "Dairylea continues to innovate and invest, bringing new products to market that cater to various occasions, formats, and price points."
"Brands like Dairylea and Philadelphia, with over 170 years of experience crafting creamy soft cheese, spreads, and snacks, have built trust among shoppers in consistently delivering on taste and quality," believes Nash.
Lactalis UK & Ireland is responsible for marketing a range of leading cheese brands in the country. Lactalis UK's cheese brands, including Galbani, Seriously, President, and Leerdammer, are highly recommended for independent retailers. Galbani, the number one Italian cheese brand and mozzarella brand in the UK, consistently performs well during the spring and summer months. It currently accounts for more than £28 million in value sales, growing at 8.6 per cent year-on-year.
"The Seriously block cheddar range offers variants to cater to all tastes, including Seriously Extra Mature, Seriously Strong Vintage Cheddar, Seriously Creamy Mature Cheddar, and Mature Lighter Cheddar," adds Norcy-Trott of Lactalis. "The brand also provides convenient sliced options, such as Seriously Creamy Sliced Mature Cheddar."
"The Président brand, worth £23 million, is also experiencing a two per cent increase in value sales year-on- year across its cheese brands," estimates Norcy-Trott. "Président Brie holds the top position as the brie brand in the UK, with a growth rate of four per cent in value sales. Président Camembert is driving category growth with a remarkable increase of 15.6 per cent in value sales."
Leerdammer cheese slices and blocks are excellent additions to salads and sandwiches. With a value of £18 million and a growth rate of 7.4 percent in value sales year on year, Leerdammer continues to make its mark in the market.
"This positive outlook for dairy is particularly notable as we enter the spring and summer months, including the barbecue season when cheese becomes even more popular as an accompaniment to burgers and salads," adds Norcy-Trott.
Flavoured delights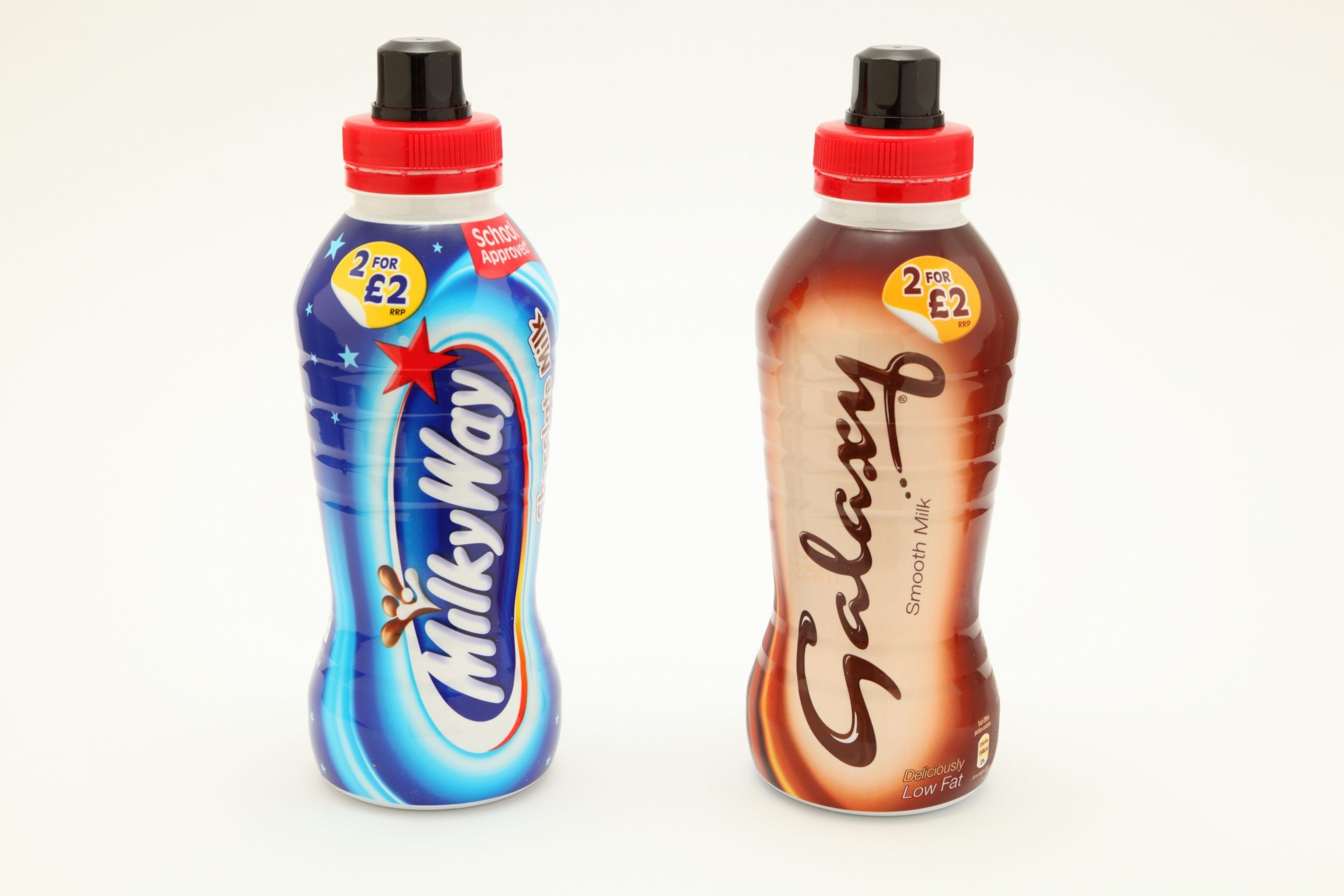 According to data from Information Resources Inc (IRI), the flavoured milk category in the UK is currently valued at £585 million. Convenience sales within this category have grown by 18 per cent in the past year, contributing 44 per cent of total category sales with a value of £262 million.
IRI highlights coffee and chocolate flavoured milk as the leading subcategories. Coffee flavoured milk holds the largest share, valued at £212 million and growing by 16 per cent year-on-year. Chocolate flavoured milk, the second largest sub-category, also performs well with value sales worth £124 million.
Michelle Frost, general manager at MCD&T, explains, "Our range of milk drinks allows consumers to enjoy some of their favourite confectionery brands in a different format." "Mars Chocolate Drinks and Treats recently expanded their range with the introduction of two new products, Mars and Galaxy Iced Coffee Mocha Latte. Both products are HFSS compliant, contain no added sugar, and have only 99 calories per 250 ml bottle. The Mars Chocolate Drinks and Treats range includes Mars, Mars Caramel, Maltesers, MilkyWay, Twix, Snickers, Bounty, M&M's Brownie, and Galaxy. While the range can be stored at ambient temperature, it is best served chilled. All SKUs are suitable for vegetarians and have no added sugar."
As a category that continues to experience remarkable growth, manufacturers and brands are investing in product innovation to attract new customers and engage existing fans. Retailers are encouraged to prominently display category favourites like Mars Milk 350ml to attract consumers to the chilled section.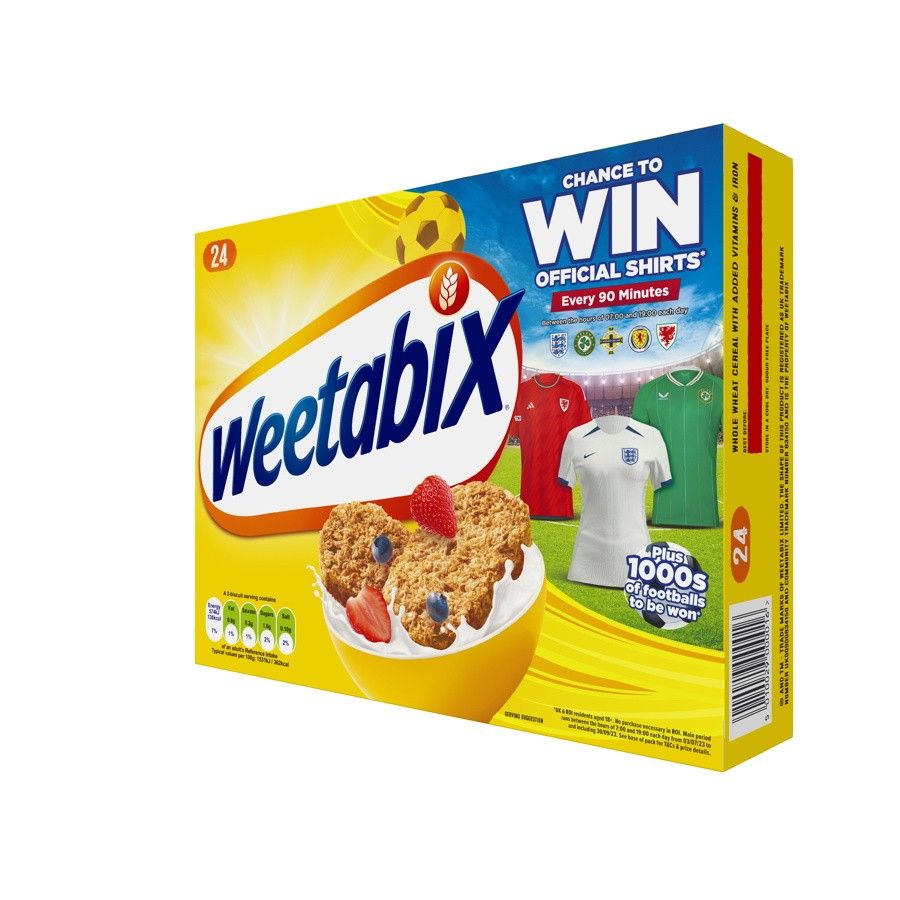 Weetabix On The Go has established itself as the leading brand in the breakfast drinks sector, capturing a remarkable 54 per cent market share and generating £9.9 million in sales.
"Our reputation is built on our continuous investment in the category and unwavering commitment to innovation," shares Darryl Burgess, head of sales for Weetabix. "Convenience plays a pivotal role in driving the popularity of breakfast drinks, particularly in the impulse channel. Weetabix On The Go dominates this channel, accounting for a staggering 86 per cent of breakfast drink sales in convenience stores. The resurgence of on-the-go behaviours and busier mornings following the lifting of lockdown restrictions has further fueled our sales growth."
The snacking occasion has seen significant growth, with more people seeking energy-boosting snacks or opting for a second breakfast during mid-morning. It has also become a favoured choice for an after-school snack.
"There is an increasing demand for fortified dairy drinks, driven by shoppers who seek health benefits from their purchases," adds Burgess. "In response to this trend, we introduced the Weetabix On The Go Plus Immune Support breakfast drink last year, tapping into the post-lockdown wellness focus."
"Our commitment to the convenience channel includes providing great value to customers, and we recently introduced a £1 price-marked pack for our 250ml core range," informs Burgess. "This offering, coupled with a field sales campaign, aims to expand our distribution in the impulse channel and attract more customers with an affordable and convenient breakfast option."
Weetabix maintains a low sugar content while delivering essential nutritional benefits. The entire range is HFSS-compliant, containing the same amount of sugar as a glass of milk. The packaging prominently displays the drink's nutritional credentials, including energy, fiber, and protein content.
Going plant-based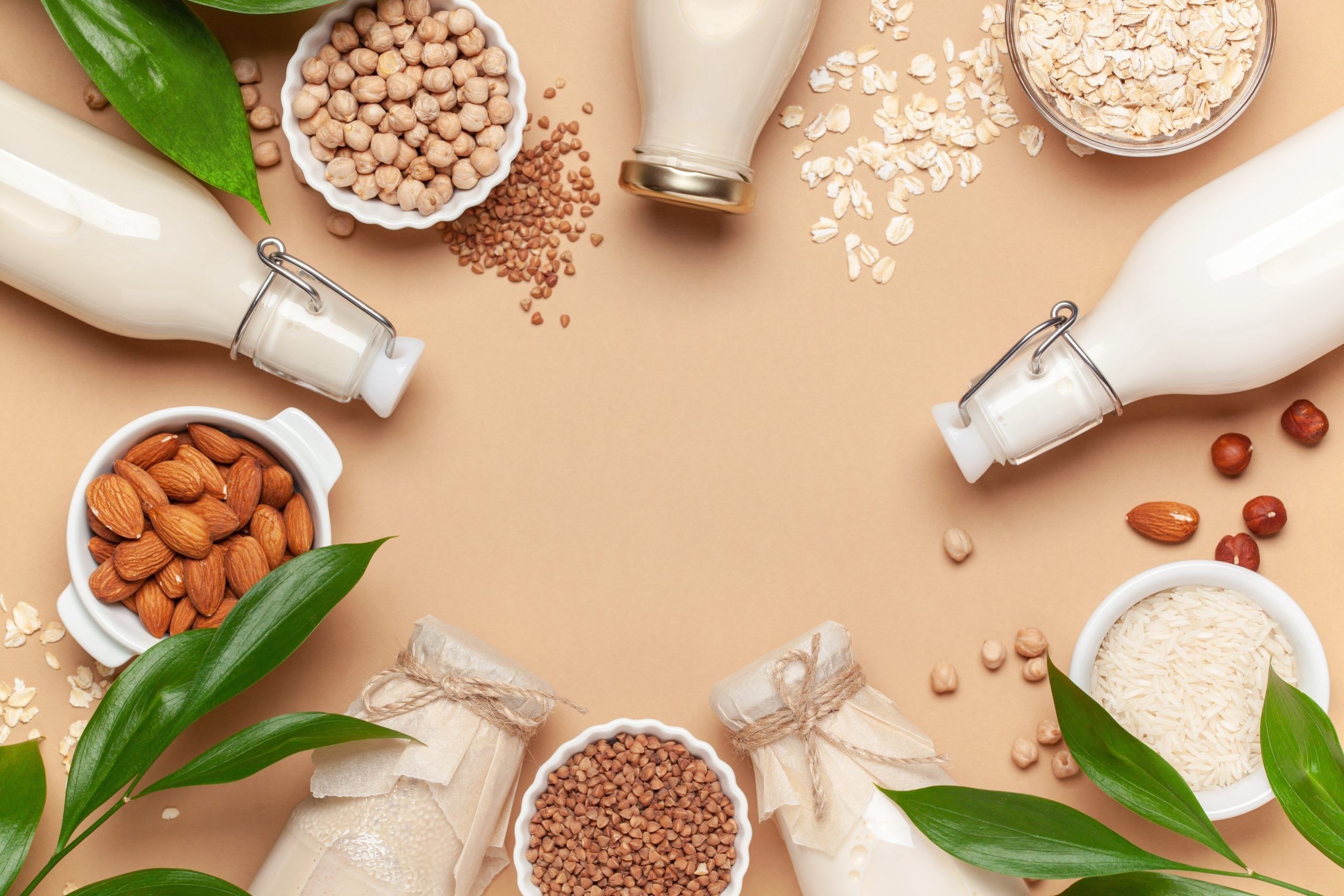 Recent data from Nielsen reveals that the dairy-free market is primarily dominated by major players such as Alpro and Oatly, holding 43.3 per cent and 28.5 per cent of market share, respectively.
However, these prominent brands face challenges from players with unique propositions that cater to evolving consumer needs. For example, Rude Health offers taste-focused products with clean-deck and organic ingredients, while Califia provides indulgent flavours specifically for the coffee occasion.
"The dairy-free category currently represents just 6.5 per cent of total dairy consumption, indicating significant potential for future category growth," states Karlijn Audenaerde, head of commercial at Rude Health. "B Corp brands like Rude Health, which offer the best-tasting products using high-quality, sustainably sourced organic ingredients, such as sun-soaked Sicilian almonds, are well-positioned to drive this growth within the category and encourage shoppers to trade up from dairy or own-label alternatives."
Consumers are increasingly discerning and seek better taste, environmental sustainability, and fewer additives in alternative dairy-free brands. Brands like Rude Health are capitalising on this trend, leading to the growth of the UHT segment, where Rude Health has become the fourth-largest dairy-alternative brand, experiencing a remarkable 25.3 per cent year-on-year growth in the chilled segment.
Research indicates that a significant majority of adults, specifically nine out of ten, have a preference for dairy-free milks that come with clean labels. Clean labels refer to products that have a limited number of well-sourced and easily recognizable ingredients.
This preference aligns with the growing emphasis on healthier options, particularly due to the recent HFSS (High Fat, Salt, and Sugar) regulation. Brands have observed a notable increase in retailer engagement when it comes to promoting healthier ranges.
"There is a rising consumer demand for products with clean labels that do not contain artificial ingredients and have lower sugar content," affirms the store owner from Leeds. "Consumers are actively seeking out options that align with their health and wellness goals. This shift in preferences is driving the development and availability of products that meet these criteria. Brands that prioritise clean label offerings and cater to the demand for healthier alternatives are likely to attract and retain a growing number of health-conscious consumers."
Independents leading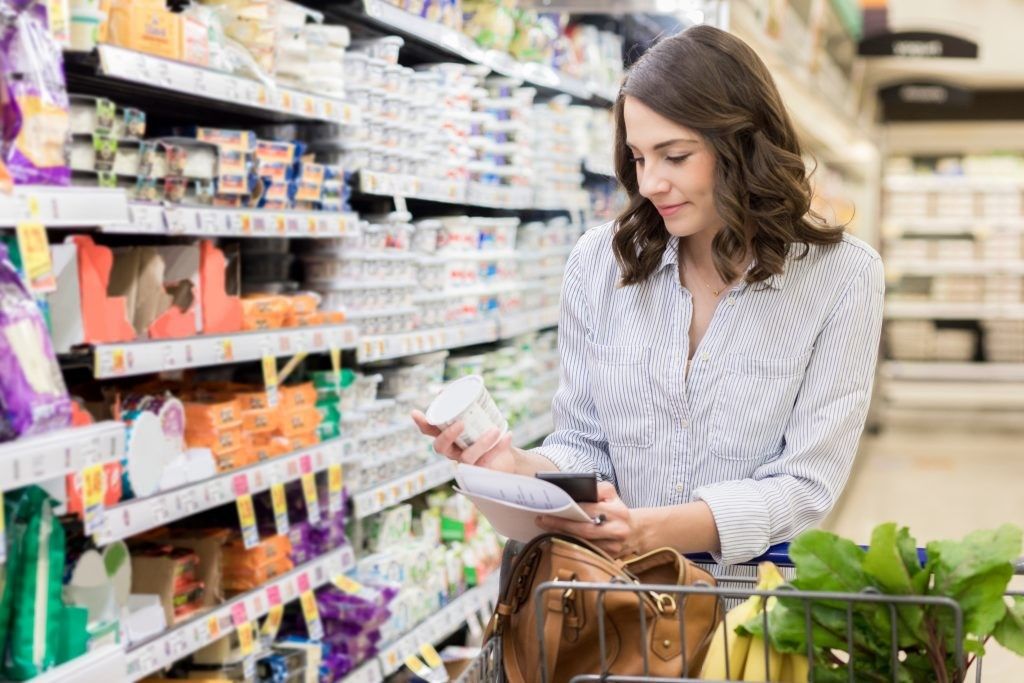 Independents have a critical role to play in the introduction of innovations and attracting inquisitive shoppers who are eager to explore new products. Brands like Rude Health can leverage independent retailers to launch new offerings while also maintaining a selection of well-loved favourites.
"Convenience stores, in particular, should recognize the potential of the dairy-free market and expand their range and availability, considering that 51 per cent of plant-based consumers purchase two different milk varieties simultaneously," says Audenaerde. "By offering a wide variety of flavours and enhancing the shopping experience through improved navigation, communication, sampling, and pairing suggestions, independents can differentiate themselves from discount retailers."
"Dairy-alternative milks are in high demand in convenience stores due to their versatility across various applications," she adds. "Providing 1L formats allows for quick replenishment in consumers' cupboards. Rude Health's popular Almond, Coconut, and Oat Drinks cover key flavours that cater to multiple usage occasions, appealing to convenience shoppers who value quality organic ingredients."
To enhance the overall shopper experience, it is important to simplify the product display and establish logical categorization, whether based on flavour or usage requirements. Clear price tiers, such as good, better, and best categorisation, encourage consumers to consider premium brands. Having 2-3 different brands in each price tier ensures a range of mainstream and premium offerings, promoting consumer trading up.
The dairy-free market presents significant growth potential, with innovative brands like Rude Health outperforming larger competitors and driving category growth," feels Audenaerde. "Consumer preferences for clean labels, superior taste, and environmental sustainability create opportunities for brands to stand out and cater to diverse dietary needs and preferences. Independents and convenience stores play a vital role in meeting consumer demands and driving category penetration through innovation, diverse flavour options, and an enhanced shopping experience."
Merchandising strategies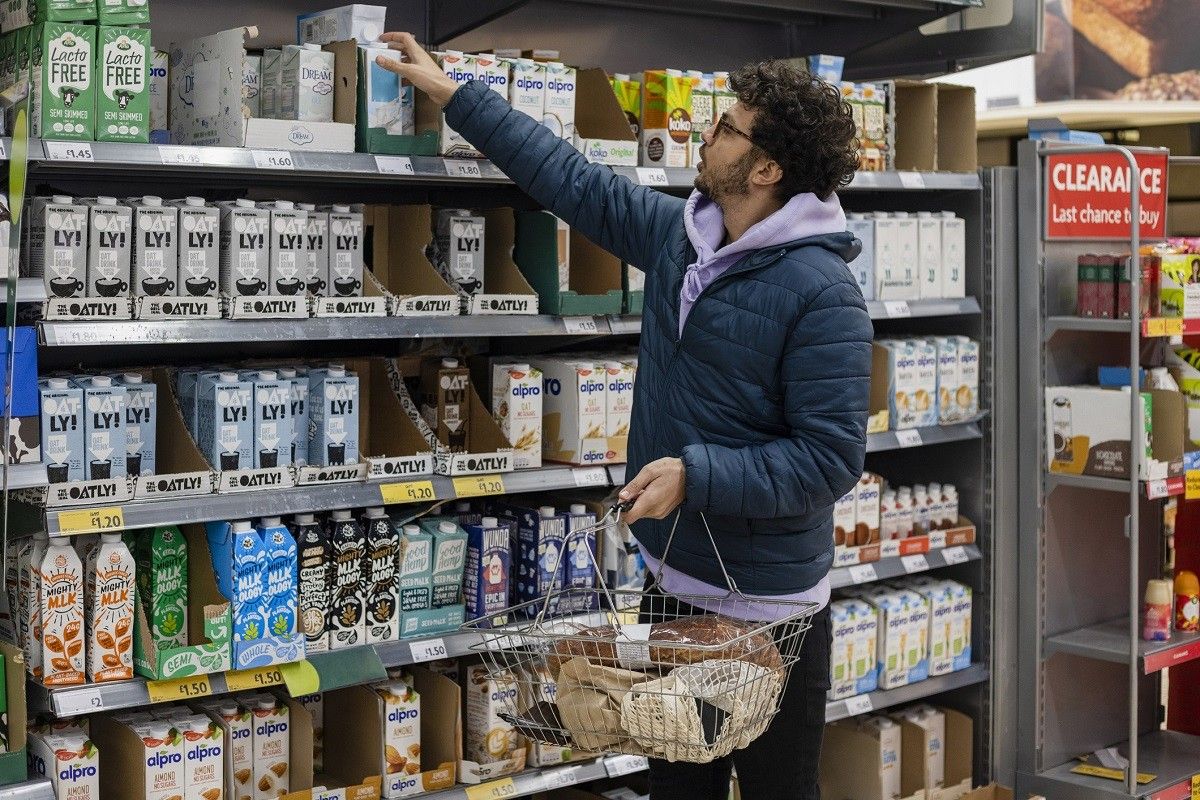 To enhance the overall shopper experience, it is crucial to simplify the store layout and provide logical categorisation, whether by flavour or specific usage needs. Having a diverse assortment of flavours helps attract customers with different dietary requirements and preferences, thereby increasing the penetration of the product category.
"There are numerous opportunities for independent retailers to maximize dairy sales in-store, including creating dedicated displays for different occasions to capture the attention of consumers and promoting cross-merchandising and upselling," says Norcy-Trott. "Regarding cheese, retailers should ensure they have a well-stocked cheese display that includes popular and recognizable brands like Seriously, Président, and Galbani, offering a variety of formats and sizes. This is especially important as consumers are now buying multiple types of cheese and seeking diverse flavors and formats to suit different eating occasions and preferences."
To tap into this trend, retailers should ensure they stock a wide variety of flavours and formats to accommodate different eating occasions and preferences. Offering premium and specialty cheese options also presents an opportunity for retailers to upsell and encourage impulse purchases.
Recently, the UK's leading cream cheese brand launched a new campaign to remind shoppers that meals are Simply Better with Philadelphia.
"The campaign showcased how Philadelphia's high quality and delicious taste enhance the meals and moments when they are enjoyed," says Nash from Mondelēz International. "Moreover, the Philadelphia brand collaborated with Ritz, the top savory biscuit brand, to create side-by-side out-of-home adverts."
"We prioritise maintaining strong visibility for our market-leading brands through impactful marketing campaigns and consumer-driven new product development, says Norcy-Trott of Lactalis. "Understanding consumer preferences and lifestyles is at the heart of our approach. That's why we constantly explore innovative solutions in new product development to tap into emerging consumer trends."