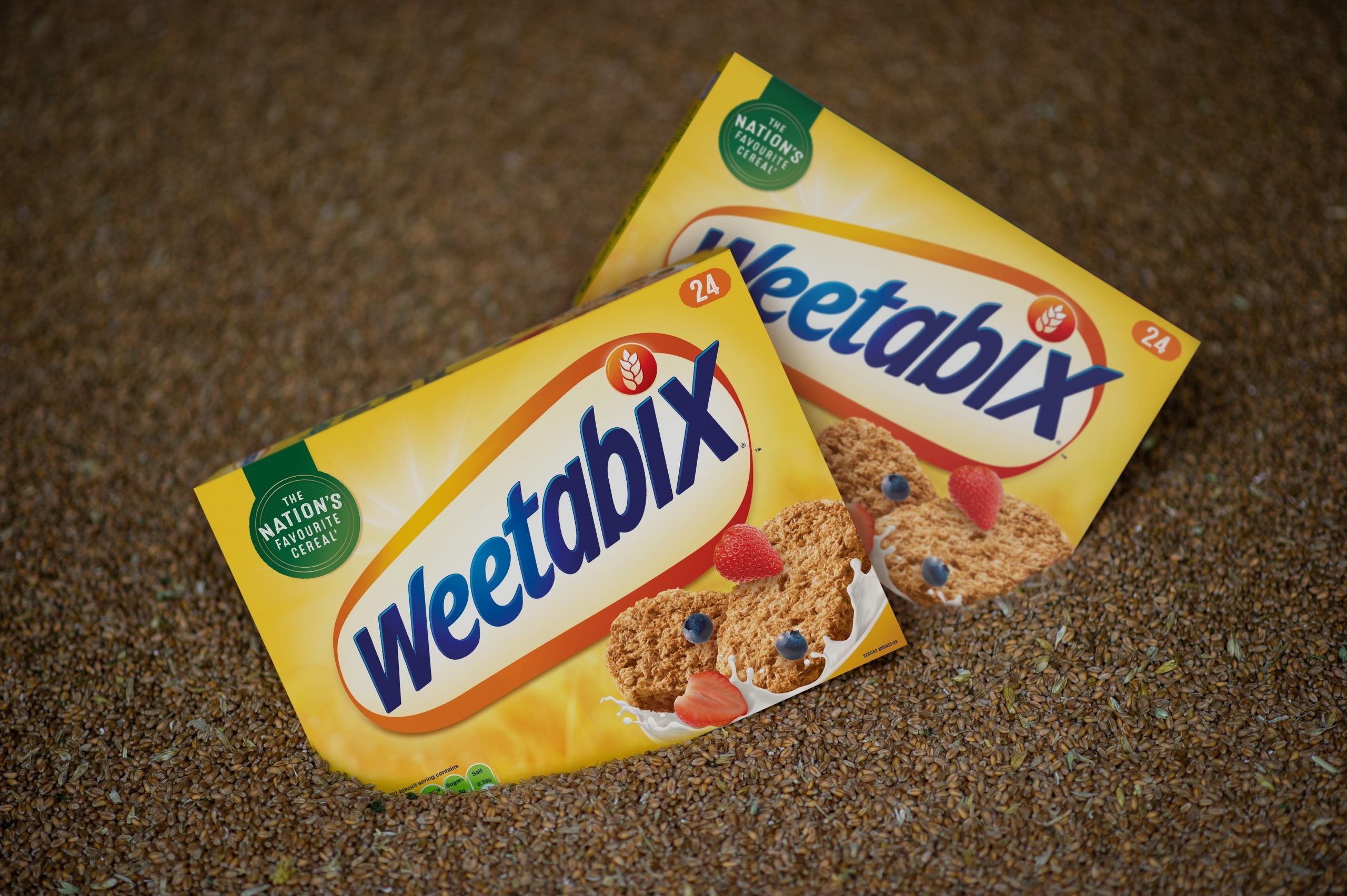 Weetabix Food Company will hit the milestone of 99 per cent of its packaging being widely recyclable by summer 2022, leading the pack of its industry peers. The company is on track to make 100 per cent of its packaging recyclable ahead of the 2025 deadline set by WRAP for the UK Plastics Pact.
Key changes in the works for Weetabix this year include transitioning the Protein line of its Weetabix On the Go breakfast drinks to the widely recyclable PET bottles it introduced last year. The company has invested in extensive trials to ensure the clear PET bottle is able to keep the nutritional properties of the drink from deteriorating in sunlight. The new bottle will be 51 per cent recycled content (rPET), reducing its carbon footprint by 7 per cent.
The Northamptonshire-based cereal firm is also set to unroll an improved, widely recyclable paper wrap across all its biscuits, including Weetabix Original, Flavours and Protein. The innovation successfully balances the need to keep the cereal fresh throughout its shelf life with the need to be recyclable at kerbside. The improved paper wrap also has a much smaller carbon footprint, delivering a 20 per cent reduction in emissions compared to the existing packaging.
"Ultimately, all our packaging decisions are based on whether they reduce our overall carbon footprint," said John Petre, Head of Supply Chain and Technical at Weetabix. "Facing this milestone is a huge testament to the hard work of the team. At this stage all the low-hanging fruit is long gone and the decisions that remain take a lot of hard work and dedication to get the innovations right. We had to do a lot of research and testing with our On The Go Drinks bottle in order to launch the fully recyclable bottle last year and we're delighted to be rolling that out for our Protein range as well later this year."