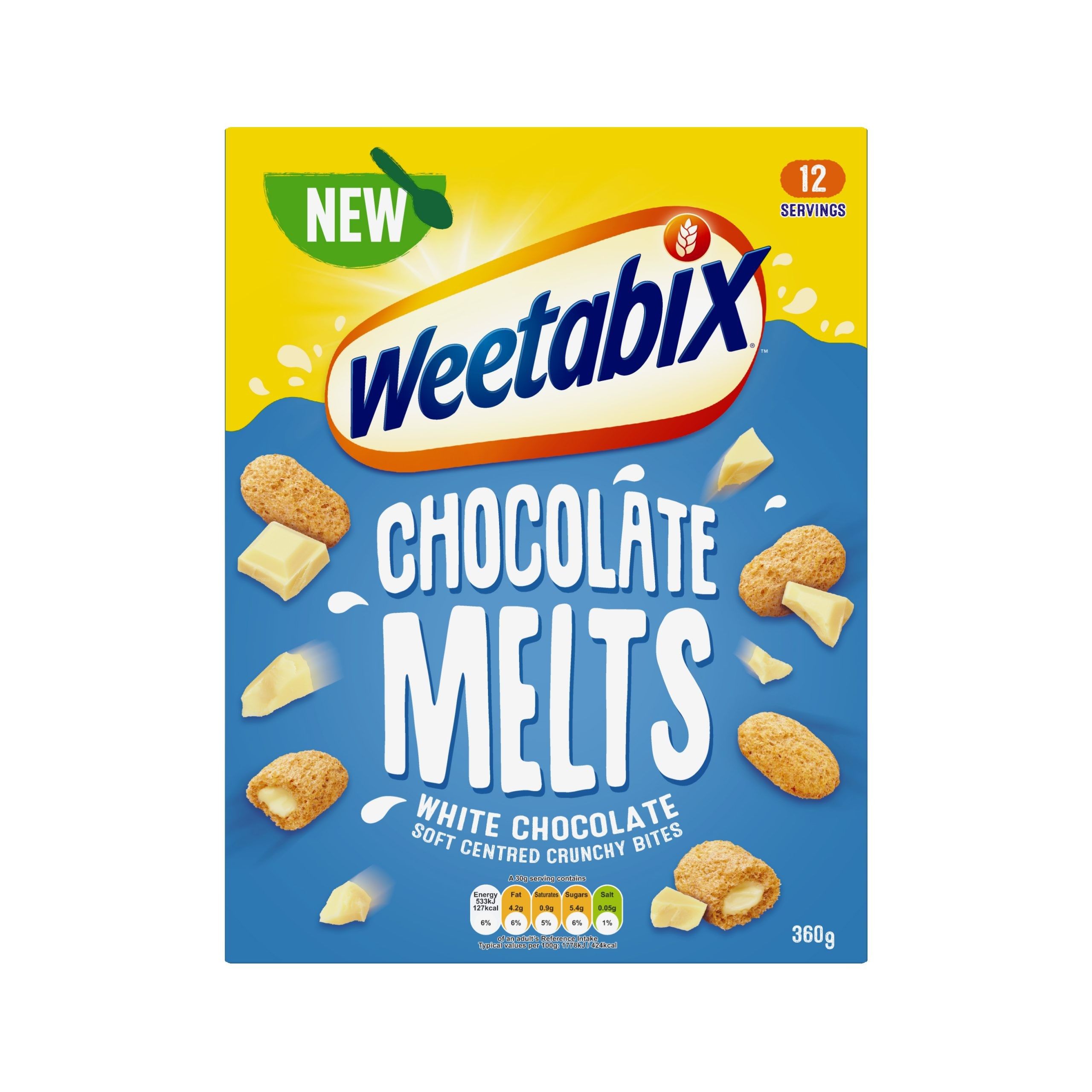 Weetabix Melts is hitting TV screens for the first time this summer as part of a £2.5million brand investment to boost awareness of the portfolio from Weetabix.
The TV creative, airing from 12th July, brings to life Weetabix Melts' key messaging  through a combination of live action and animation, playing on the humorous contrast between a relatable family breakfast scene and the taste sensation in their mouths.
Additional support comes via a social media and influencer campaign, including direct links to purchase, as well as through in-store POS across grocery and wholesale, to increase consideration and drive trial.
The advert is expected to reach 25 million consumers in the UK, each viewing the advert on average four times across July.
Available in two flavours – milk and white chocolate, Weetabix's latest innovation was designed to capitalise on the popularity of the tasty cereal category, which has seen +15.7 per cent growth over the last year, driven by lockdown shopper behaviours.
Weetabix Melts maintain strong a nutritional profile with no red traffic lights and are classified as non-HFSS, allowing Weetabix and retailers to really get behind the launch. Weetabix Melts are high in fibre, low in salt and fortified with vitamins and iron, meaning they are a great way to start the day or enjoy as a snack.
"Taste is the number one driver of purchase within cereals at present and we're ensuring that our new super tasty addition to the portfolio will be highly visible this summer," said Gareth Turner, Head of Brand at Weetabix Food Company.
"As Weetabix Melts are non-HFSS, it also means we can make a big bang this summer and in years to come, generating excitement for the wider category and increased sales for our customers."
Turner reported that feedback had been hugely positive since launching in March. He confirmed that rate of sale is strong and expect itto increase further with the new TV advert and promotional support.
RRP: 360g pack – £2.99 (available in 6 x 360g cases)