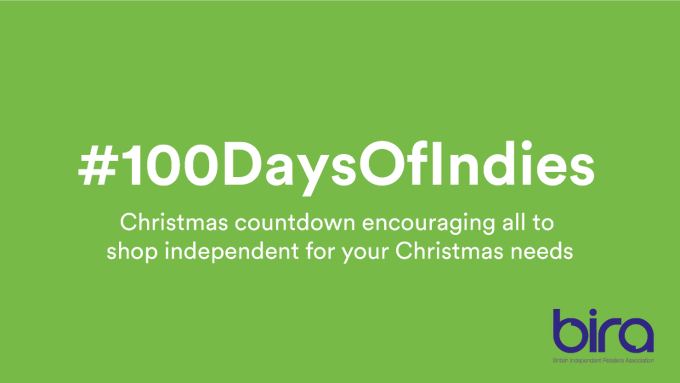 British Independent Retailers Association (bira) has launched a new #100DaysOfIndies campaign to encourage all to shop at independent stores during the run up to Christmas.
As the 100 day countdown to Christmas started on Thursday (16 September), bira urged shoppers to celebrate independent retailers by joining the campaign on social media and actively visiting local indies.
"The high street has seen such a big hit from Covid, with some shops having to close during the lockdowns and others having to permanently close. It's important now more than ever to make sure we support independent retailers during this busy period," the trade body said.
Bira will be sharing social media posts about independent retailers daily as part of the campaign.