Glenshire Group continues to expand as it becomes a Pizza Hut franchisee through its subsidiary, Glenshire Brands. The group has opened its first branch, during Pizza Hut's 50th anniversary of arriving in the UK, adjacent to its flagship Greens Retail convenience store in Kirkcaldy, Fife.
The launch of the hut was met with significant excitement from the local community in Fife, including launch events being attended by David Torrance MSP, Neale Hanvey MP, local councillors and players from the local ice hockey team, Fife Flyers. The official announcement on the hut's social media channels has had a tremendous response from the local community, reaching over 100,000 people with lots of exciting comments from pizza enthusiasts in Kirkcaldy and beyond, sharing their excitement about the franchise's return to the town.
The opening weekend saw a remarkable turnout from pizza lovers in Kirkcaldy and neighbouring towns/villages advancing upon the hut and queuing for several hours to get their pizzas. The bustling crowd was a testament to the anticipation that has been building since the initial announcement back in May leading up to the grand opening on Friday 1st September.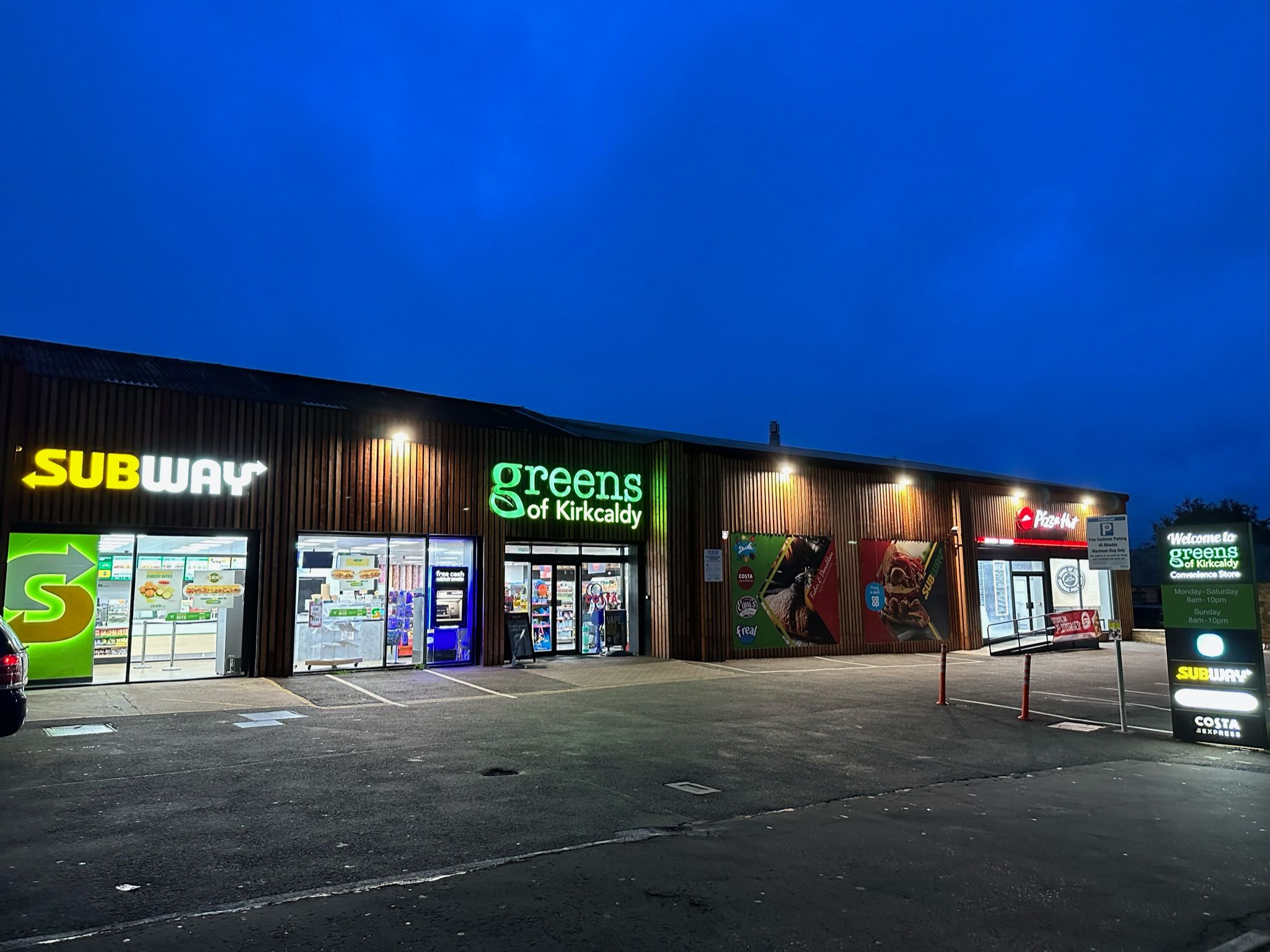 "We are excited for the start of our franchisee relationship to be with Pizza Hut, a global brand with a strong heritage, who are investing and innovating to become the leading Pizza brand in the UK," aid Harris Aslam, Managing Director of Glenshire Group.
"There are significant synergies between our existing convenience retail business and Pizza Hut and we particularly look forward to seeing how we can cross-sell by encouraging customers to collect fresh pizzas and shop in adjacent brands during dwell time."
The franchise is operated by Glenshire Brands, a joint venture of Glenshire Group and Round Box, with plans to rapidly expand the Pizza Hut offering through Scotland and the North of England.
Sohaib Ghafoor, Director at Round Box, expressed his gratitude to customers and shared his enthusiasm for the future: "The launch of our first Hut in Kirkcaldy has been met with resounding success and many thanks for customers for clearly showcasing their passion for the brand.
"We are pleased to be working alongside Glenshire and look forward to growing Pizza Hut with various locations already earmarked, as well as exploring other franchise opportunities within the sector."