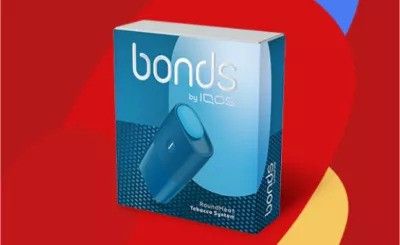 Philip Morris International (PMI) Tuesday announced the launch of its latest heat-not-burn tobacco heating system, Bonds by IQOS with its accompanying specially designed tobacco sticks, Blends.
A new product from IQOS , Bonds by IQOS heats tobacco instead of burning it and delivers authentic tobacco taste satisfaction without ash and less smell than cigarettes, thanks to resistive external heating, with no blade, via the Roundheat Tobacco System.
When Bonds by IQOS heats the tobacco, it emits 95 per cent less harmful chemicals compared to cigarettes, PMI said.
"Bonds by IQOS represents another step forward in our ambition to replace cigarettes with innovative, science-based, smoke-free alternatives," says Jacek Olczak, PMI chief executive.
"We know that no single smoke-free product will appeal to all adult smokers. Providing a range of alternatives to continued smoking—with a variety of taste, technology, usage, and price options—is imperative and helps us to address a range of preferences as diverse as adult smokers themselves—ultimately encouraging them to leave cigarettes behind."
Bonds by IQOS is available in a pilot city launch in the Philippines, with further commercialisation anticipated during the remainder of 2022 and next year. PMI said the product launch is a major step in its ambition for at least 50 per cent of the markets where it commercialises smoke-free products to be low and middle income markets by 2025.
"Bonds by IQOS provides an opportunity to address consumer acquisition barriers for this segment, most notably up-front device costs and authentic tobacco taste satisfaction—providing further options of innovative smoke-free options to help ensure they do not go back to cigarettes," Olczak added.
Bonds by IQOS is designed to be used only with Blends tobacco sticks to deliver a variety of tobacco tastes. At the time of launch, Blends tobacco sticks will be available in five different flavors, including classic, menthol and aromatic.
When fully charged Bonds by IQOS delivers up to 20 uses, including three consecutive experiences.