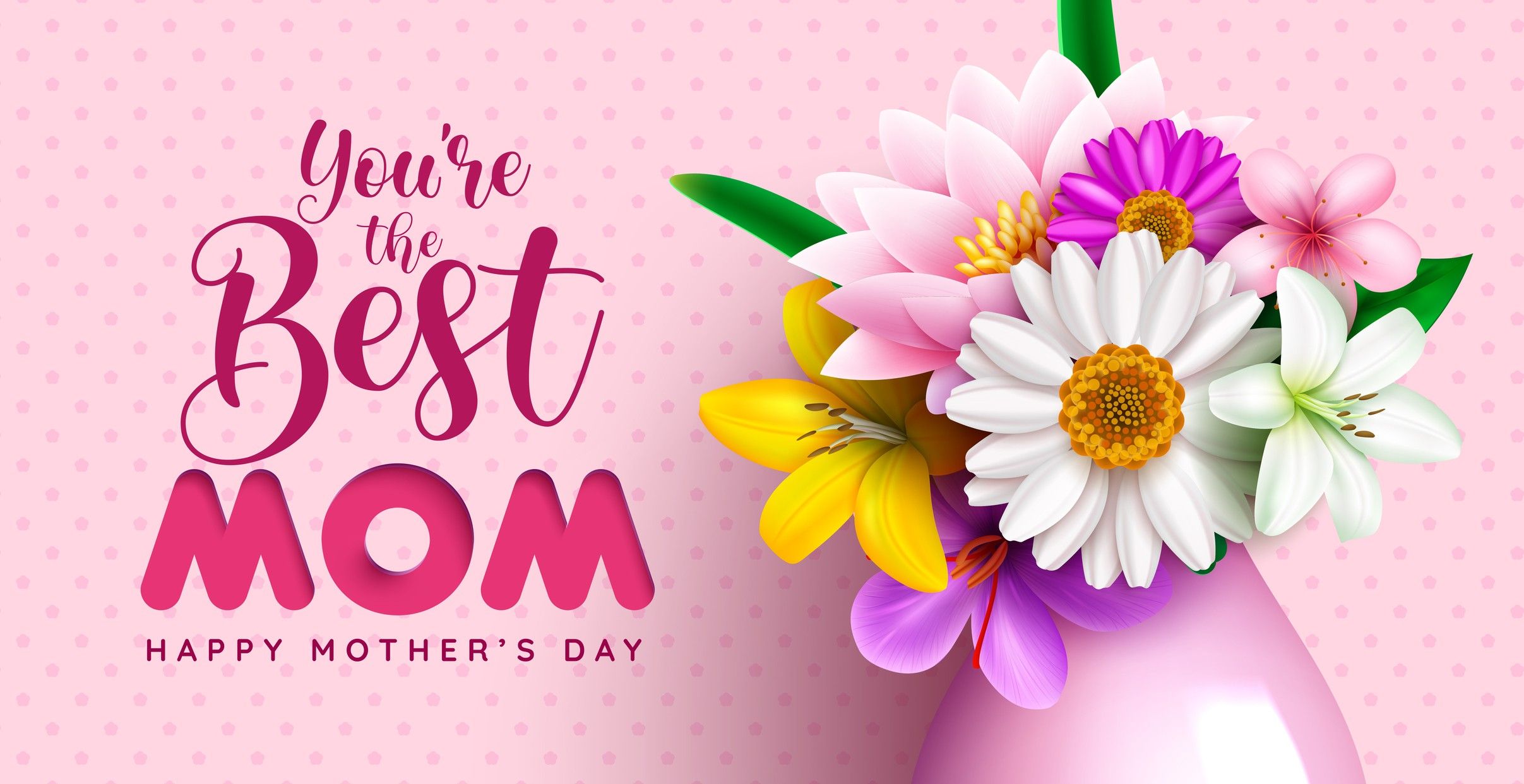 Mother's Day, which is always on a Sunday, for reasons we shall discover, is on March 19 this year, just over a week earlier than it was in 2022.
That is because Mothering Sunday, as it is traditionally known, always takes on the fourth Sunday of Lent, which in turn is always three Sundays before Easter Day. So, because Easter is a little earlier this year, so is Mother's Day.
In fact, Mother's Day is tied to the Christian sabbath in a profound way that has mostly been forgotten, and that is because in the British Isles in medieval times, the "mother" referred to was originally the "mother" church, the one where you had been christened, in your home village. It was to there that a young person would return from wherever they had gone to work or been apprenticed (into a guild in a nearby town, for example, as was common practice) during Lent.
Returning meant visiting one's family and of course one's mother, and gathering flowers along the way as a gift became the custom – and the mother church slowly began to become associated with the natural mother of the home-coming pilgrim.
That is why there is, even today, a close association in both time and atmosphere (and gifting!) between Mother's Day and Easter.
Flowers and cards are typical impulse buys for Mother's Day where convenience stores can beat out the multiples, and indies and chocolates go together like a horse and carriage when it comes to buying something delicious and luxurious for Mum – whether it's candy or a nice celebratory drink.
With that in mind, our panel of experts has contributed to giving you the perfect Mother's Day guide for sales success in chocs, drinks and more.
"Ahead of the annual Mother's Day celebration, we can expect shoppers to be on the lookout for indulgent drinks options, and drinks that offer something special for a celebratory occasion," says Diageo's Head of Category Development Off Trade, Lauren Priestley, adding that retailers can maximise profitability during this time by stocking drink options that make great gifts as well as tap into the treat moment.
"We know liqueurs and specialities are the fastest growing category within spirits, and more specifically, cream liqueurs are growing at +30 per cent in the off-trade. Cream liqueurs lend themselves to adult treat moments, therefore stocking options such as Baileys Original Irish Cream is key to making the most of the gifting opportunity.
Sandra Brunet, Marketing Director at Campari Group UK says you can "Show some amore" this Mother's Day with ) the iconic Italian Aperitivo, Aperol, as it is the perfect way to help make mamma feel extra special – whether gifted or as part of a premium celebration. "The Aperol Spritz – the best-selling branded cocktail in the UK and the world – is a delicious, bittersweet and refreshing way to kick off Mothering Sunday celebrations," she says.
Alongside flowers and a bottle of something nice, chocolate is obviously the ultra-perfect gift for Mum.
As Asian Trader reports in its latest issue, when it comes to basket spend during spring occasions, 37 per cent will spend £20 and 35 per cent will spend £50 on Mother's Day and Easter respectively. This increased spend from shoppers, showcases an opportunity for retailers to encourage trade-up with trusted, premium options such as the Ferrero Rocher and Thorntons boxed chocolate range. It also presents an opportunity to drive cross-category purchase across items like flowers and cards.
Susan Nash, Trade Communications Manager at Mondelēz International, advises that confectionery is a key part of Mother's Day sales. "Retailers should stock up on seasonal favourites such as Cadbury Roses in-store to tap into the much-loved occasion," says Susan.
Impulse buying accounts for 40 per cent of shoppers of Mother's Day sales, so it's important to plan ahead and make sure to create eye-catching displays in-store to drive shoppers' attention. "As well as this," says Susan, "buying a meal is one of the main shopper missions for Mother's Day, so if space allows retailers should consider offering a Mother's Day meal deal option to maximise sales," she adds.
Leading confectionery wholesaler Hancocks has unveiled its extensive spring confectionery range.  
With two seasonal events to cater to, Mother's Day and Easter, spring confectionery plays a huge part in growing annual confectionery sales.  
With that enormous 40 per cent of shoppers buying on impulse for Mother's Day, Hancocks said retailers should be stocked up on bestsellers from all categories.  
"Seasonal events remain a key way for retailers to boost confectionery sales and spring is the perfect time for it, as there's three major occasions to take advantage of," said Kathryn Hague, Hancocks' head of marketing .  
"We're happy to offer retailers a wide range of seasonal confectionery products to help them maximise their sales during spring. We're encouraging retailers to stock up early to ensure that they can cater to the demand."