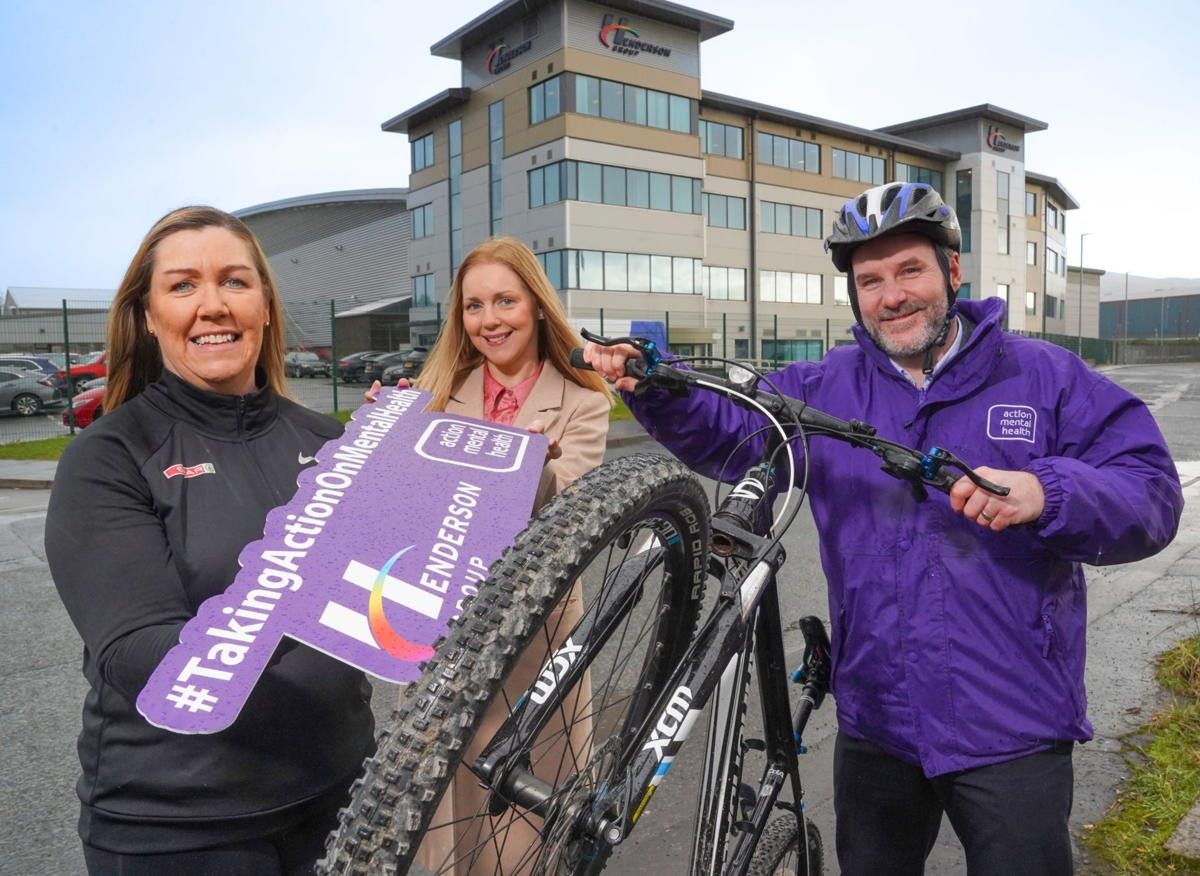 Henderson Group, which owns the SPAR, EUROSPAR and ViVO brands in Northern Ireland, has announced a new charity partnership with Action Mental Health (AMH), an organisation that promotes the mental health and wellbeing of people in Northern Ireland.
One of Northern Ireland's biggest employers, retailer and wholesaler, Henderson Group will also work with AMH to ensure their staff have access to even more wellbeing resources, in addition to raising funds for the charity.
Launching the partnership, the staff and store team members have taken on the Miles for Mental Health challenge this month, by walking, running or cycling each day to improve their own physical and mental wellbeing, and to raise funds.
Henderson Group added that a number of initiatives for staff and managers will be launched in the coming weeks.
"Keeping our teams motivated and focused has always been at the backbone of the group's success, and by working with Action Mental Health, we will be further prioritising the wellbeing of our staff with even more incentives to enable them to connect and thrive as we continue to navigate the challenges of the past two years," Bronagh Luke, head of corporate marketing, said.
Action Mental Health is a multi-faceted organisation which has its AMH New Horizons services at its core, available across Northern Ireland. With AMH New Horizons, clients can benefit from a variety of personal development, vocational skills and employability training options, including accredited qualifications and work placements.
The charity also offers a range of services and programmes aimed at improving mental health and developing resilience in children and young people as well as counselling for people of all ages.
Jonathan Smyth, head of communications and fundraising, added: "Even before the pandemic, mental illness was one of the biggest challenges facing society here, with Northern Ireland having the highest prevalence of mental health problems in the UK.
"Action Mental Health provides a range of services to support people in Northern Ireland and we are seeing ever increasing demand. It is with that in mind that we are absolutely delighted to be appointed as Henderson Group's charity partner. As a local charity we rely on the generosity of the Northern Ireland public and the support of local companies like Henderson Group to help provide many of these services."