Having recovered from New Year's Day hangovers. The UK is soon plunged into gloom by what is now officially the most depressing day of the year – Blue Monday, which is generally the third Monday of January, when spirits are at their lowest and the night still almost at their longest, the temperatures at their lowest, and summer seems further away than ever.
The first day of 2023 was a Monday and few were at work, so that didn't count towards Blue Monday's timing. Instead, it was this Monday, 23 January, that we should all have been feeling at our worst.
But if that's true, and the week seems to be dragging a bit for you, then Scotland's merry national bard, the Poet Robert ("Rabbie") Burns, is at hand to light a flame of happiness in the darkness. Burns Night, as it is known, is an annual birthday celebration on 25 January that toasts the legendary rhymer with whisky during a supper traditionally consisting of haggis, neeps (swede) and tatties (potatoes).
Remember the dates!
In terms of retail, increased haggis sales are probably not going to move the needle much for C-store owners. But the whisky bump can be significant, and coming on the heels of a very early lunar, or Chinese, new year last weekend (welcome to the Year of the Rabbit), it helps to kickstart the season of events and anniversaries that, thoughtfully and strategically merchandised, can help lift revenue. Soon Valentine's Day (14 February) will be here – card sales shoot up for the prepared retailer, along with fizz, flowers and chocs. After that, Mother's Day (19 March – much the same skus, but swap out the greetings cards), and then comes Easter (9 April), arguably the biggest choc-fest of the year.
In between are further upselling opportunities – Pancake Day a week after Valentines, on 21 February, and which seems to be more of an occasion with each passing year; and then the year's first saint's day – St David (Wales) on 1 March.
St Patrick's Day (17 March) needs no introduction, as raucous celebrations are no longer confined to Boston USA, and the beer-upselling opportunity is outmatched only be the Cup Final. Bedeck the store in everything green and put on a Guinness promotion, or lose out big time.
Each of these occasions adds a little to the gaiety of life and, importantly, enables a prompt for consumers to splash out, treat themselves and give a little pleasure to their loved ones in the form of treats and enhanced meals. Small luxuries, such as a bottle of wine or some nice confectionery, are perfect pick-me-ups in the winter weather doldrums, not to mention the economic ones.
Adapting to the winter months and turning them warm and cosy has been made into an art by the Scandinavians, who relish schnapps, cakes and candlelight. But in Britain, we seem to have convinced ourselves that dullness and depression is what's expected.
That is completely wrong, of course, and store owners should not be deaf to this cavalcade celebration and potential sales on offer in the early months of the year.
Following that, as April rolls along with its energising Easter springboard, hopefully the sun comes out and the earliest BBQs are dusted off as an eager nation decamps to park and garden with a great thirst and hunger!
Regarding the poet
Naturally, Burns Night is not as dutifully observed in the rest of the UK as it is in Scotland, but it is about time that this oversight was corrected. Occurring at the ragged end of January when we all need cheering up, Burns night is a perfect chance to socialise and make merry with a serious artistic-cultural excuse. And it is also a merchandising occasion for the savvy shopkeeper to curate a Burns Night Menu of drink and treats to keep customers happy in ways they never suspected.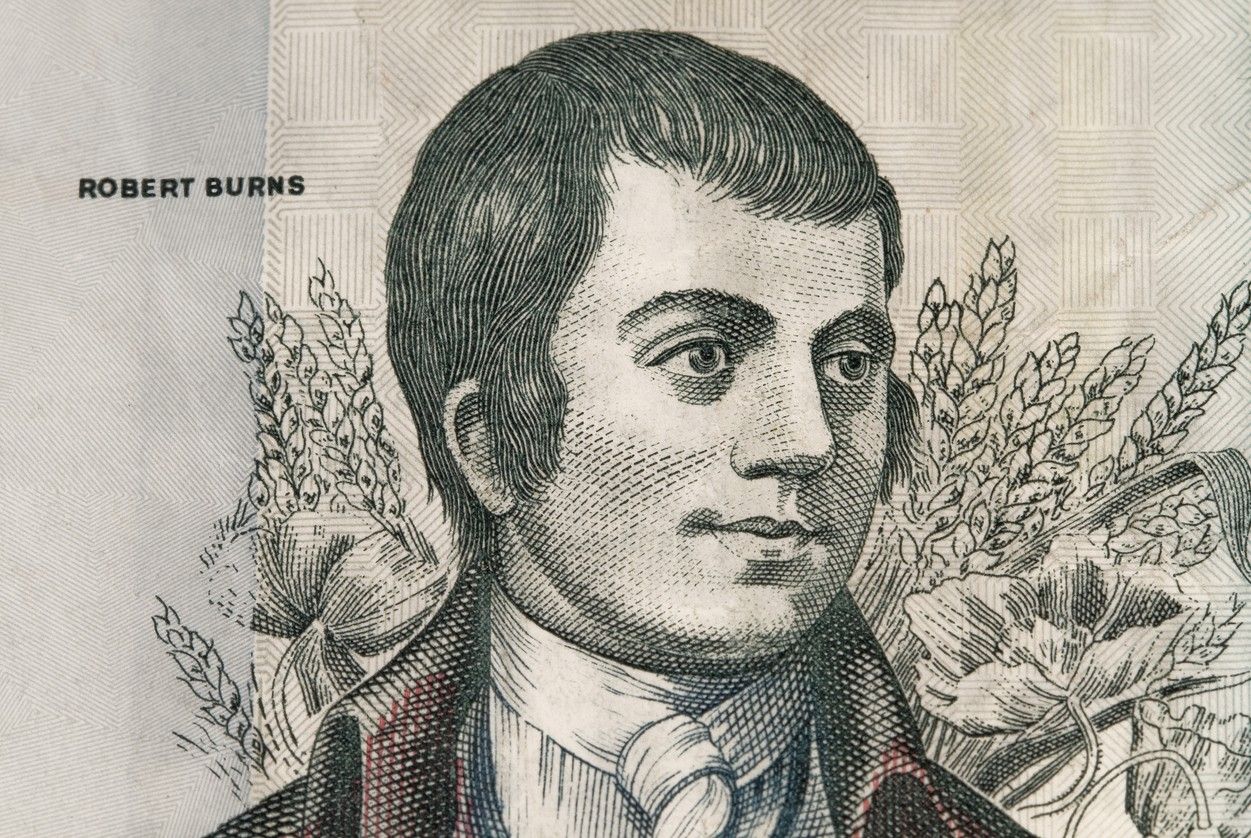 Robert Burns is the eternal poet Laureate of Scotland, and specifically of the lost Highland culture – just as Sir Walter Scott is the bard of the lowlands and borders.
Burns was born into a poor working class family 1759, just 14 years after the terrible defeat of the Highland rebels (Jacobites or supporters of the Stuart claims to the throne), who wanted to throw England's trendy German monarchs out of Britain.
Burns resurrected the Highland and old Scottish identity, through rhyme and language and emotion, in the years when it was almost illegal to be Scottish and you could be executed for wearing "plaid". Sir Walter Scott, 20 years younger than, who made Tartan respectable again and even began the craze among the English for wearing it – a craze that is now global and growing even stronger as time goes by and the romance increases.
Burns was the "perfect" poet, a romantic drinker and bar balladeer who loved freely, died tragically (but not unusually) young and left a unique and wonderful corpus of work behind – Auld Lang Syne was just one of many poems you may know, without knowing who penned it.
Burns Night, which was started a few years after he died by his friends (Robert Burns inspired deep affection and loyalty among those who knew him, and not just the women), soon became a tradition of eating what was, back then, typically Scottish food (especially haggis), interspersed with humorous, competitive speechmaking, and many toasts of whisky in the poet's honour.
A Burns Night menu
The point is that with so much colour and atmosphere, it is a fine opportunity to promote Burns Night within your store across a range of products, as this is a perfect occasion for selling craft beers and premium spirits.
After a decade of gin fizzing away merrily, brown spirits are becoming fashionable again, but it  doesn't even have to be Scottish whisky, as many new world brands are heralding the new fashion, all eminently suitable to a well-run Burns Night: Australian, Welsh, English and Japanese whisky – as well as the many US variants, and of course Irish whiskey (always spelled alternately) – are dependably welcome.
And don't forget the fun involved in preparing and drinking classic whisky-based cocktails, like the Rob Roy (add sweet vermouth, Angostura bitters and a maraschino cherry) the Manhattan (same thing but with Bourbon and dry Vermouth), the Old-Fashioned or the Whisky Sour – among others.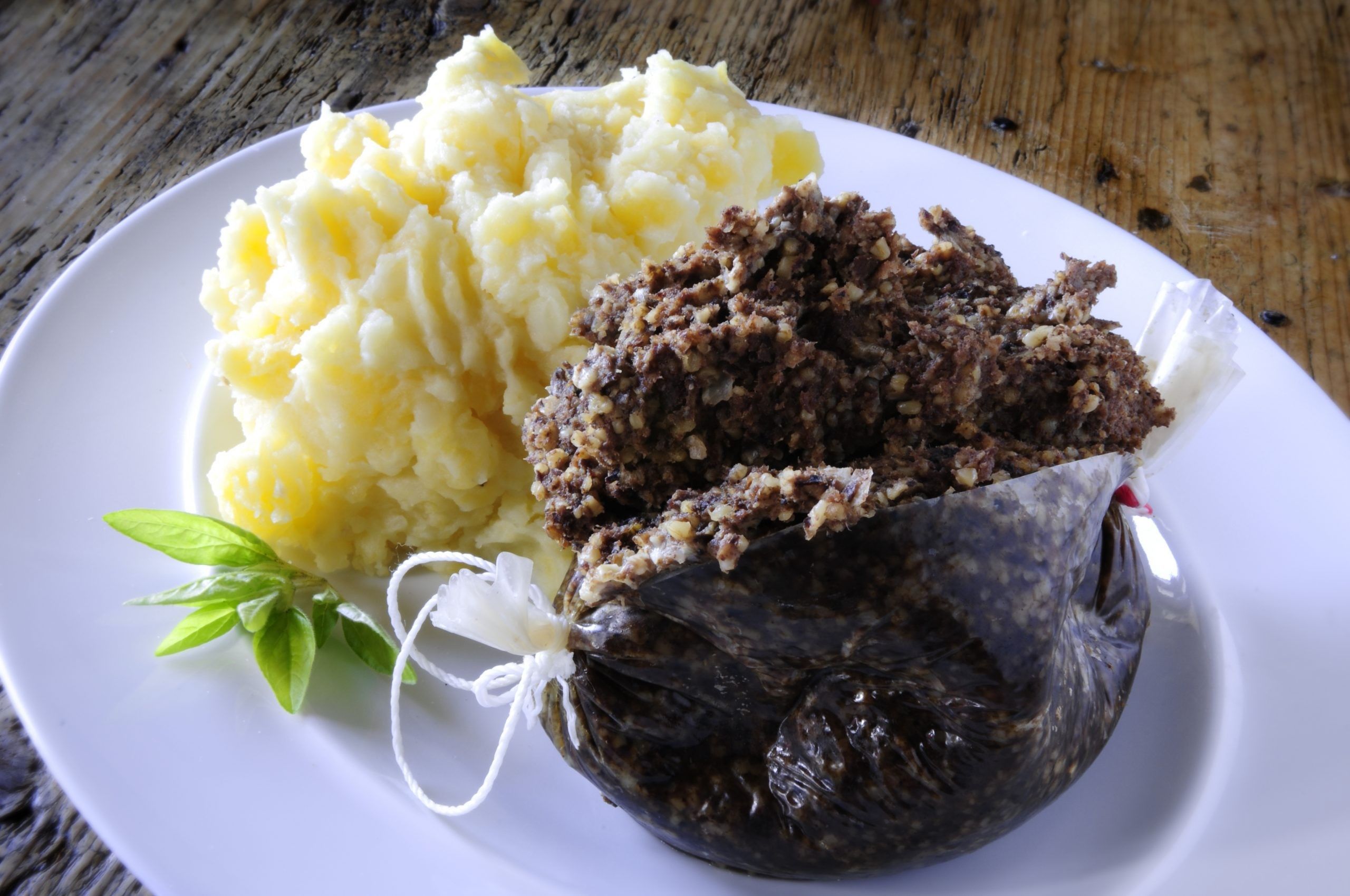 It's true that haggis (a football-shaped lamb sausage with extras) is not everybody's cup of tea, but there is no evidence that Burns himself insisted upon it – good traditional food can easily be substituted – a plump toad-in-the-hole or a succulent beef Wellington maybe? – and keep the neeps (mashed swede – very tasty!) and "tatties" if you like. Or try something different, with the haggis supplanted by an Indian josh-based dish, for example. Likewise, the now easy supply of vegetarian haggis might sit well in a storeowner's vegetarian or vegan chiller section.
Start off the evening in a traditional way with traditional soup – Baxters will be your great help here – perhaps a Cock-a-Leekie, Scotch Broth, or even a Burns Night Special: the haddock-based Cullen Skink. Always washed down with whisky, of course (or IRN BRU).
A piping hot, custard-covered dessert – perhaps a strudel from the freezer section – or a tub of the finest ice cream?
If you want to delve deeper into the inspiring range of options that can be used to merchandise the Burns Night Occasion, go to the excellent Visit Scotland website, where they even have a Burns Night e-book to explain the celebration and its background in amazing detail, and have their own Burns Night Spotify playlist here.
Burns Night is a great excuse for a get-together with a small or even very large group of friends, and is the perfect reason to splash out on some culinary indulgence and, of course, a fine bottle of what the Scots – Burns foremost among them – called "uisce beatha" the water of life.