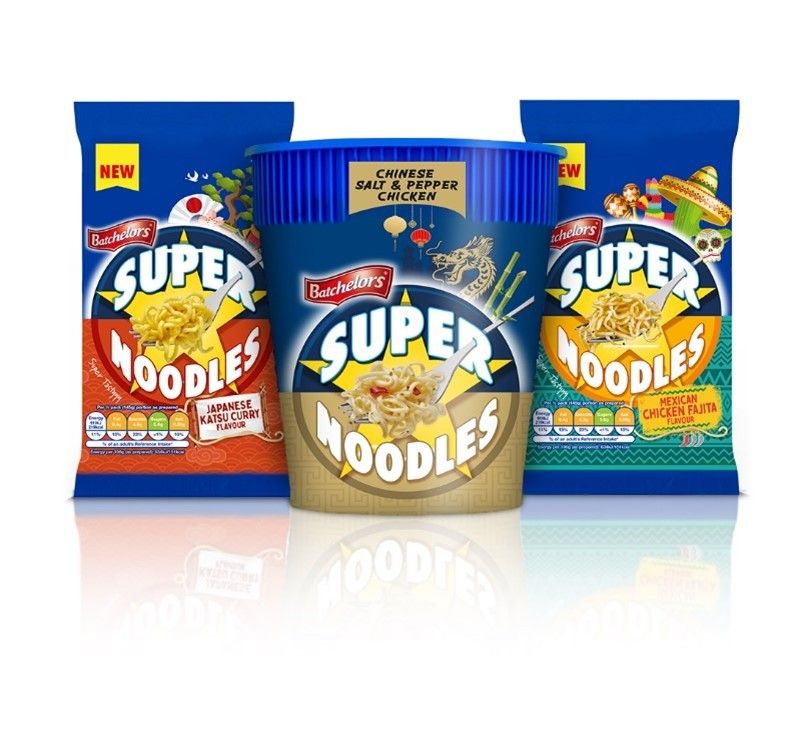 Batchelors Super Noodles is driving excitement for quick meal shoppers with the addition of three new flavours: Japanese Katsu Curry and Mexican Chicken Fajita instant noodle blocks and Salt & Pepper Chicken pots. Giving consumers the chance to be more adventurous in their flavour choices, the latest innovation is rolling-out across stores now.
As people continue to spend more time working from home on a regular basis, the number of lunch occasions enjoyed at home has increased by 17 per cent. The quick meals category in particular has been well-placed to benefit from this growth, seeing 448 million occasions in 2021. With 79 per cent of shoppers thinking that interesting and tasty flavours are an important reason for buying instant noodles, the latest innovation from Batchelors aims to tap into this by offering a new, delicious-tasting option in the trusted, convenient noodle block and pot formats that consumers rely on when making a quick meal or snack.
"We know that shoppers are looking for variety and choice when it comes to quick meal solutions (QMS)," said Naomi Shooman, brand director for quick meals, soups and snacks at Premier Foods. "To encourage further category growth, brands need to offer flavours beyond shoppers' traditional favourites. By adding popular Chinese, Japanese and Mexican twists to the Batchelors Super Noodles range, we will be appealing to the 54 per cent of people who say they want to try a new world cuisine or dish at home, while sticking to brands they trust. As a brand, Batchelors' 33 per cent presence in UK kitchens will be able to grow even further."
The new Batchelors Super Noodles Japanese Katsu Curry and Mexican Chicken Fajita flavours will be rolling out from now onwards across grocery and convenience, with an MRSP of £1.09. The Salt & Pepper Chicken noodle pots will be available from this month, with an MRSP of £1.19.